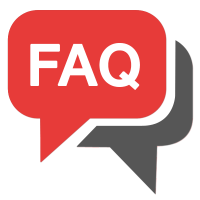 Dear Patrons, here we are listing some frequently asked questions with their answers. Please read through and know us better.

About Decornt & Its Products
About Payment & Discount Offers
About Home-Delivery
Other Queries?
About Decornt & its Products


1. What is the core business of Decornt? Is it a Manufacturer, Supplier or Trader?
Decornt is neither a Manufacturer or a Supplier or a Trader. It's an E-commerce company, where you can buy and sell Tent, Decoration, Catering, Hotel-ware, Electronics, Lighting & Fancy items, Online and get assured Home Delivery of such merchandise.

2. Where is Decornt located? Or where is the headquarters or Decornt?
Registered & Corporate Office of Decornt is located in Nagpur. The Distribution Center & Warehouse is located at Nagpur & Delhi. We are soon starting a warehouse & distribution center at Ahmadabad & Bangalore.
3. How will you source the material (merchandise) and send it to us?
Various manufacturers & suppliers across India are associated with us. By registering their products with us, we will list their merchandise on our online business portal and make it available for customers/end-users to buy.
4. Is Warranty provided on the Decornt Products?
Only on certain products, warranty is provided. The warranty details (Terms & Conditions of warranty) are mentioned under Product Description. Such warranty is provided along with applicable Terms & Conditions of Decornt.
5. What is the Customer Care contact number?
You can reach our Customer Care Team on +91-7303920920; available 24/7.
About Payments & Discount Offers
1. How to make the payment? Or what are the modes of payment available for customers?
Decornt has made the payment options available through all major Debit Card/Credit card/Net Banking/UPI/BHIM & Paytm. In case if you do not find your bank listed in the payment gate-way, please call Customer Care for further assistance on payment options.
2. Can I give cash on delivery? Make payment at the time of delivery?
We are sorry to inform you that we do not have the facility of 'Cash on Delivery' at the moment. For better understanding of the reasons, you can contact Customer Care.
3. Will there be any discounts available?
Every category of product has different discounts offered by the factory/supplier on their MRP. Apart from this, Decornt also provide various Offers like a regular discount / Cash-Back / Festival Offers & others Schemes during different occasions.
4. If I need products on bulk basis, will I get any discount?
Yes, there is a possibility of this. Depending on the nature of the product, we could work out a rate of discount. Please contact Customer Care for further discussions, at the time of placing the Order.
5. What is 'Wallet' & 'Super Wallet'? How is it helpful?
You could upload any amount of your choice into your 'Wallet' account (say, like a personal purchase-budget or a 'contingency' account) and use it whenever you make a purchase or you can choose to use or not on any particular transaction. Whereas a 'Super Wallet' is a Wallet facility given to you by Decornt – an account into which all your Cash-Back amounts gets accumulated on every single purchase you make. You will be able to use 100% of this amount lying in your Super Wallet account, on your immediate next purchase. This acts as a discount on your every transaction.
6. What is a 'Referral' Scheme?
Referral is a scheme where you can refer the Decornt App to someone. If he/she downloads the app and make any purchase, both of you will get a referral benefit in the form of discount. The rate of discount depends on the 'Offer' kept afloat by Decornt at the time of such purchase.
7. How can we trust you to deliver the Orders after receiving the payment? OR What if we do not get the delivery of our Order after making the payment?
We are a genuine organization with a registered Office doing business with all the required statutory compliances. Please visit 'Decornt Lifestyle' section on our website to know the media visibility of our business. We are also selling our products across India through other well-known e-commerce portals. You can also find our customer-testimonials in our website to know about commitment towards our customers. 'Trust is built only when you actually try us!'
About Home Delivery
1. How will Decornt send the merchandise to customers for home-delivery?
Decornt is associated with private Logistics companies like Gati ,DTDC & Blue Dart. We send the merchandise to the customers for home-delivery through these Private Logistics Companies. This is to ensure there is a professional touch for safe & assured home delivery of every Order placed with us.
2. Do Manufacturers & Suppliers directly send/ship their merchandise to customers end-users?
No. Once an Order is placed by the customer with Decornt, the manufacturer/supplier ships the merchandise to our warehouse/distribution center. We do a thorough quality check on every product and then ship the Order to the customers for home-delivery.
3. What if the merchandise delivered to a customer is damaged?
The Packing Team at Decornt follows industrial standards for packaging every product as per its dimensions. The team also takes extra care to ensure that you will receive the merchandise safely & without any damage by shipping the merchandise through Private Logistics Company. However, due to any unavoidable reasons (considering the fact that shipment is done from one Sate to another, with multiple stop-overs and loading & un-loading is done at various check-points), if a product is damaged in a manner that defeats its usability or functionality (for example broken into pieces or chipped off), you will be entitled to place a claim with the Customer Care for a return/replacement. You can call Customer Care and share the pictures of the spot-in- concern. This is reviewed by our Quality Team which makes the decision either to Refund or accept Return of the product for providing a Replacement. It could be possible due to the reasons mentioned above for the product to have some minor flaws like small scratches or separation of nut & bolt etc. In such cases, considering the nature of the product and the stated reasons, we anticipate the customers to fix such minor flaws with their internal resources.
4. What if the product is not functioning/working as per its usage features?

If the customer places a claim with the Customer Care that the delivered product is not functioning in the effect that the usage of the product is defeated, Decornt could arrange for the product to be picked up from the customer by its logistics service provider and check for the functioning of the product in its Quality-Check Lab. If there is really an issue with its functionality, Decornt will arrange for the replacement of the product with no additional costs levied on the customer. However, if there is no issue with the functionality of the product as claimed by the customer, Decornt will ship the product back to the customer by charging the shipping charges applicable for both way-transportation i.e to-and-fro charges. We will provide the separate payment-link to the customer for paying this additional shipping charges.
5. What if I did not like the Material & Quality of the product?
We at Decornt, put our all efforts to provide products of good quality (industrial standards) to our customers. But if for any reason you did not like the material or the quality, we are sorry to inform you that we do not have the bandwidth or facility to accept 'returned-goods' on the said grounds. As an alternative solution, you do have a choice of buying in smaller quantities and check the quality of the product for yourself before placing orders in higher number of quantities.
6. What is the Delivery Time? Or how much time does it take to get Home-Delivery?
If the delivery-address in under the category of 'Metro city' or 'Capital city', the standard delivery period is 5-7 working days. For any other locations including remote areas, it might take upto 7-9 working days. We will keep the customers updated about the delivery-date through SMS or phone calls even if there is any delay for reasons beyond our control.
7. Who will bear the cost of 'Packaging the merchandise' and who will bear the cost/charges of Transport/Logistics Company, for home-delivery?
All the expenses related to proper & safe Packaging of the merchandise will be borne by Decornt. The cost of Home-Delivery (charges levied by the Logistics/Transport company) is to be borne by customer placing the particular Order. This cost is displayed to the customer along with the Product-Cost at the time of 'check-out' procedure. You will be able to view applicable 'Shipping Cost' for the different quantities entered. The higher the quantity, lesser the shipping charges!
8. What if there is no delivery available to the Zip code I entered?
On such instances, please contact Customer Care and provide your Zip code. We will do the needful to add your Zip code into our system and get the delivery arranged to your location.
9. How can Decornt help if I need an urgent or faster delivery?
For any requirement on faster delivery, please contact Customer Care. The team can provide you with information on such possibility of a faster delivery, along with a probable date of delivery. Additional charges might the applicable.
10. How can I Track my order?
You will be getting regular messages (SMS) from us – right from the point of Placing the Order (Order Confirmation with Order ID), Dispatch status with docket number, and Delivery status with expected arrival-date. In case of any delay in delivery due to unavoidable reasons, you will be updated about the revised delivery date, through SMS and phone call from our Customer Care team. We will need your kind support & cooperation in such instances.
Others
1. Can I sell my product on Decont Portal/ Site/App?
Yes. Click on 'Sell on Decornt ' section in our Website/ App and fill-in the required details. Our Sales Team will get in touch with you for further proceedings.
We hope we have answered all the usual queries with the above response. If not, please feel free to write to us with your query - support@decornt.com